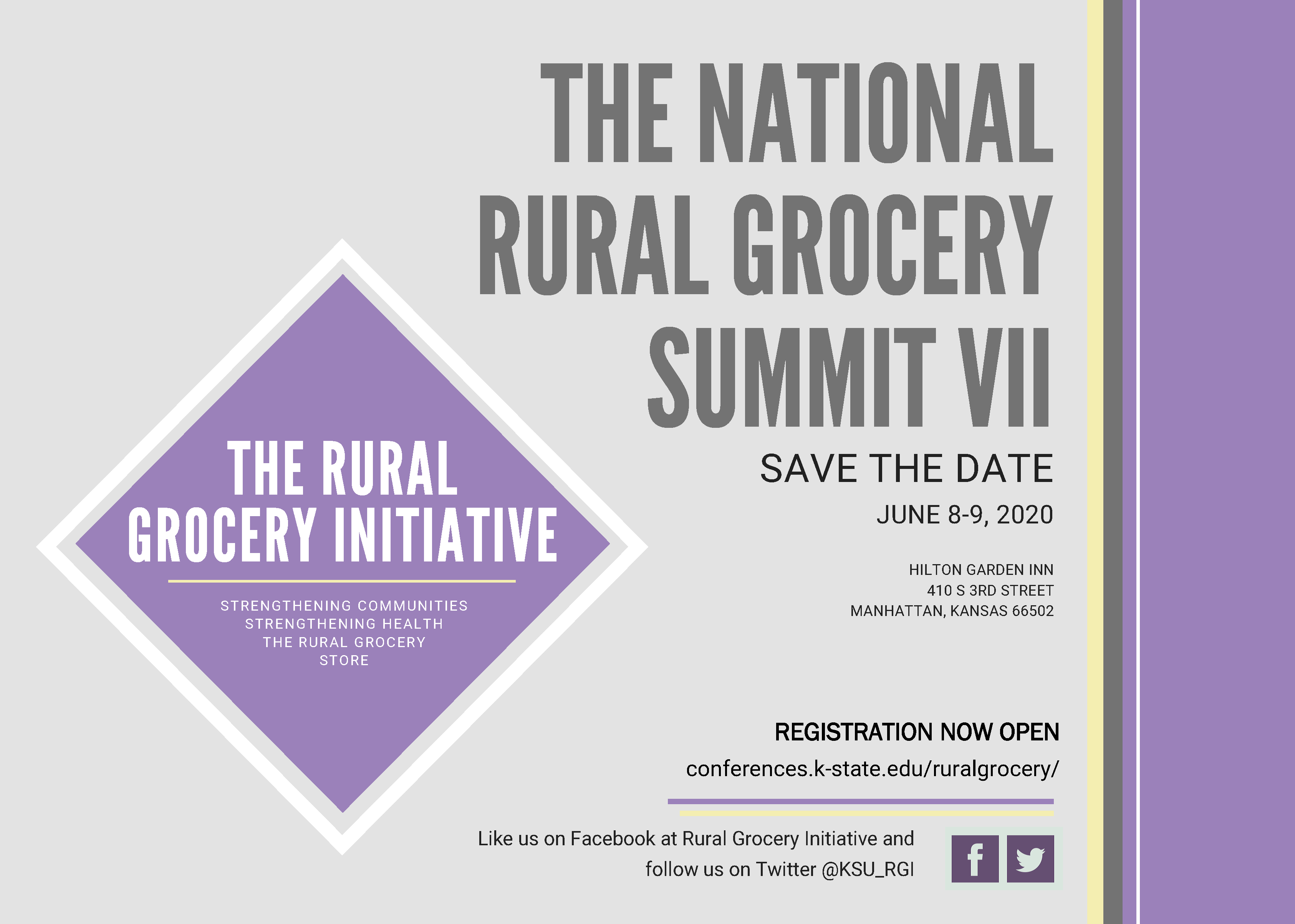 National Rural Grocery Summit VII
June 8-9, 2020
Manhattan, Kansas
We hope you will join us for the 7th National Rural Grocery Summit being held in Manhattan, Kansas on June 8-9, 2020. Please visit the Rural Grocery Initiative website for more information.
Regional Rural Grocery Workshops
The Rural Grocery Initiative and Kansas Healthy Food Initiative are hosting Regional Rural Grocery Workshops throughout Kansas. More details can be found under the Events tab.
Scheduled Workshops:
February 19, 2020: Colby, Kansas, agenda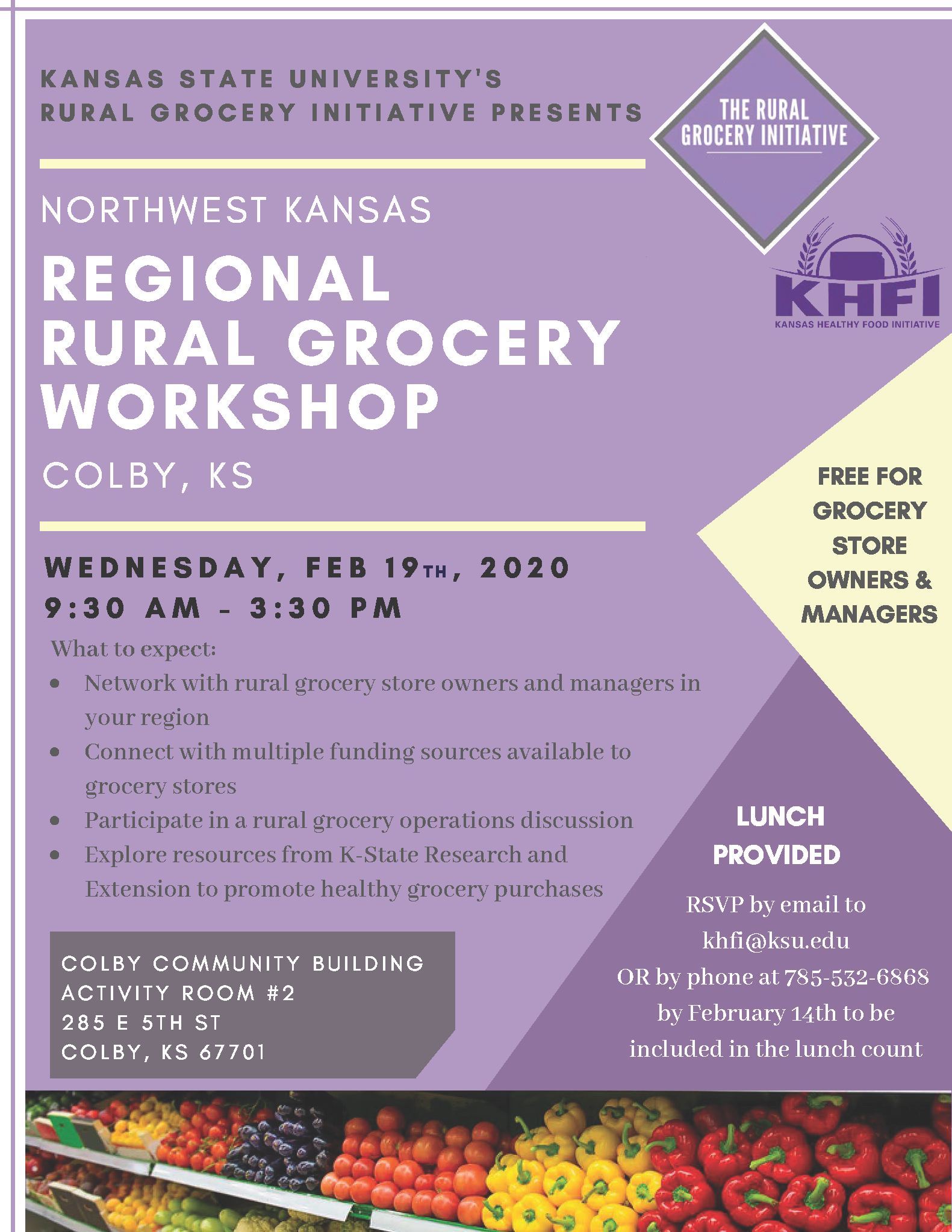 Click on image to view flyer.
March 3, 2020: Concordia, Kansas, agenda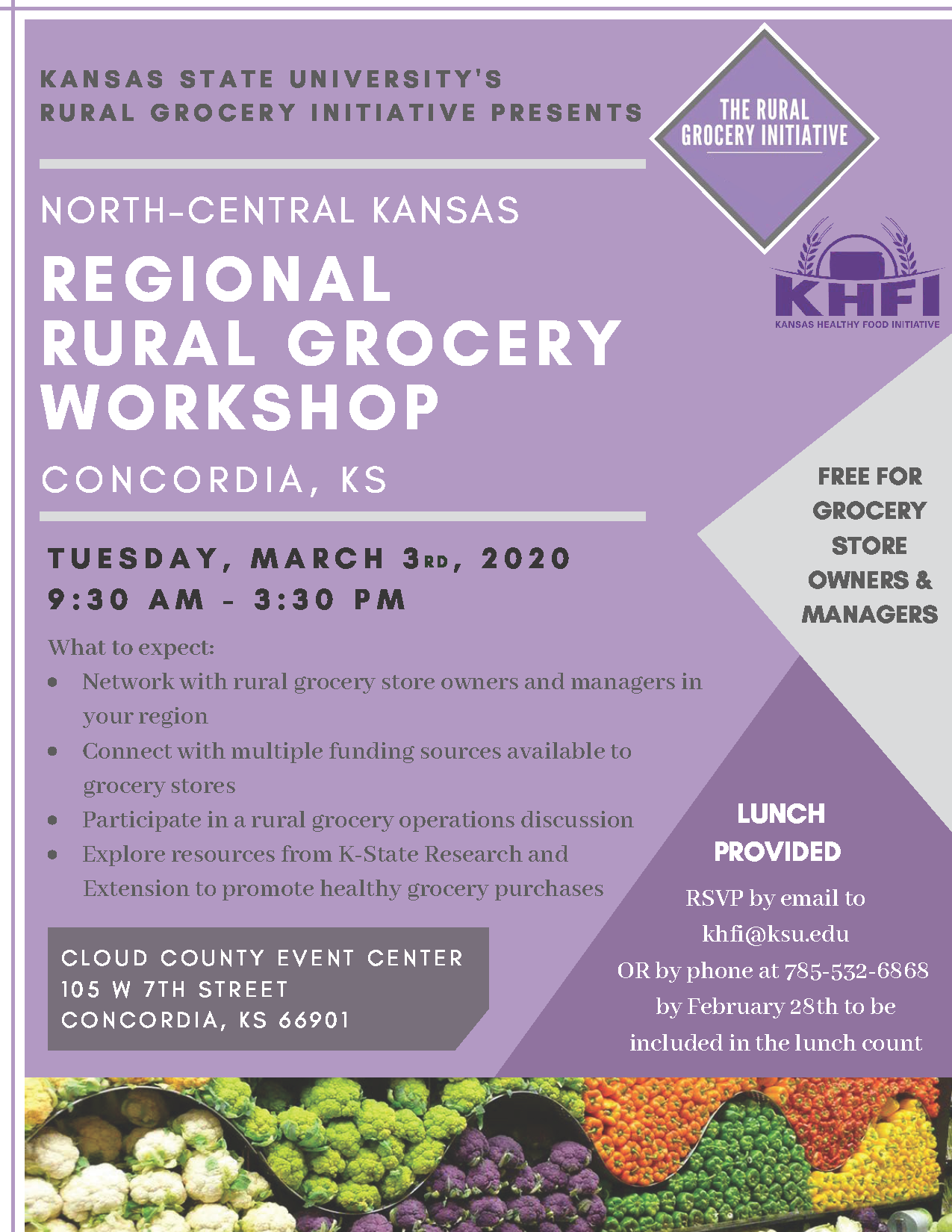 Click on image to view flyer.
Kansas Healthy Food Initiative
The Kansas Healthy Food Initiative (KHFI) is a public-private partnership that aims to increase access to affordable, healthy food to improve the health and economic development of Kansans and their communities. The KHFI provides technical assistance for those seeking to strengthen access to healthy foods as well as financing through a mix of loans and grants to develop new or renovate healthy food retail in underserved communities throughout Kansas. The program works to bridge informational and financing gaps faced by healthy food stakeholders and food retailers operating in low- to moderate-income areas.
Seeded by the Kansas Health Foundation, the initiative is a partnership among Kansas State University's Center for Engagement and Community Development, IFF (a community development financial institution) and NetWork Kansas, with strategic guidance provided by The Food Trust.