KHFI Funded Projects
Select a region below to view the KHFI funded projects from that region through March 2023.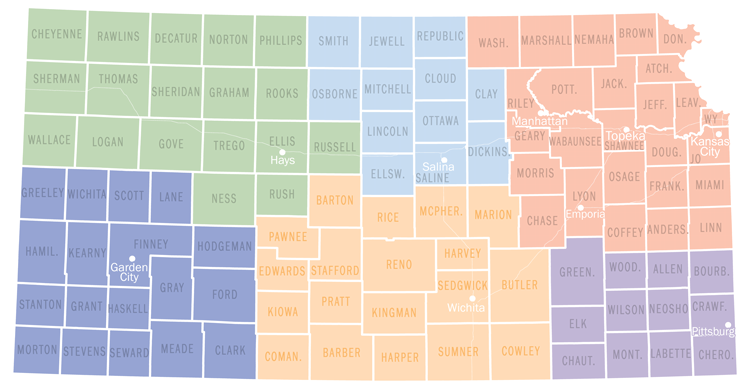 KHFI Impact
Since 2018, the Kansas Healthy Food Initiative has funded 63 projects in 37 counties totaling $3,975,937 in loans and grants.
These funded projects have:
Retained 425.5 jobs and created 189.5 new jobs;
Expanded or enhanced over 161,351 square feet of retail space;
Leveraged $14.6M of additional funding going directly to these community-based projects;
Served over 264,00 Kansas residents, 28.3% of whom identify as Black, Indigenous or People of Color (BIPOC);
85% of KHFI funded projects serve low-income areas.